Facilities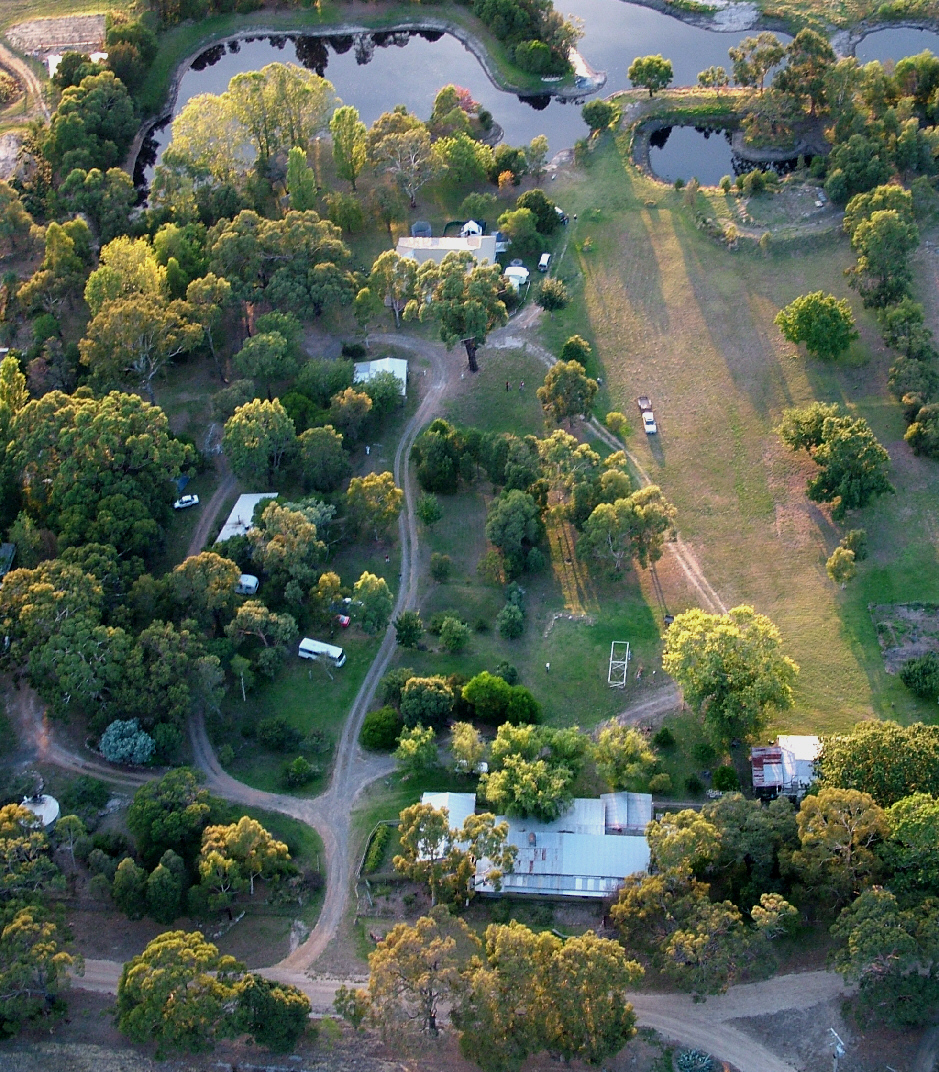 The Hub
A community lounge room with glass fronted wood fire heater and air conditioner, comfortable chairs to lounge in, tables to eat at or play cards and a table tennis table. On Rainy days, or when the temperature is too high to be comfortable outdoors the Hub makes for a welcome retreat.
Shady spacious sites
Powered sites suitable for Caravans, Camper Trailers, Camper Vans and Tents.
Unpowered sites suitable for Caravans, Camper Trailers, Camper Vans and Tents.
4 on-site retro and vintage caravans available (a 3 berth, a 4 berth and two 6 berth caravans).
Amenities block
Excellent, clean facilities including:
Females Toilets and Showers (with hot and cold water).
Males Toilets and Showers (with hot and cold water).
Children's Bathroom, with square bath with shower head (hot and cold water) and small sized toilet.
Facilities for disabled - Shower with hot and cold water, chair, and toilet in the one room.
Laundry (washing machine) and 2 laundry troughs both with hot and cold water.
Dish washing sinks with hot and cold water.
Centralised drinking water tap.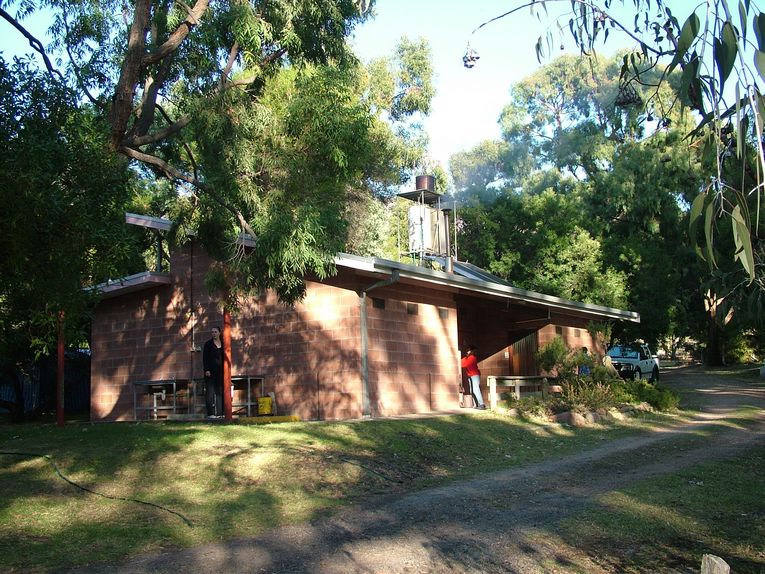 Barbeques and cooking
Camp kitchen facilities with 3 gas barbeques, 4 burner stove top, gas cooking ring and fridge and freezer.
The following sites have wood fires with barbecuing plates:
Premier Powered Sites with Fire Place - South 1 (S1) and South 7 (S7)
Lakeside Powered Sites - Lakeside 2 (L2)
Beside "Kangaroo" (B Van) our 1980's 6 berth onsite caravan.
There is also an additional wood fire with barbecuing plate near our Blue Lake which is available to anyone staying at Grampians Paradise.
Between Christmas and just before Easter (and some other times when the weather is not suitable) we do not allow wood fires.
Mobile Phone Coverage and Internet access
Mobile phones that use Telstra or Optus usually get reception (Telstra has the better coverage though the camping ground).
Other carries it depends on if they use Telstra or Optus outside of there own network. If they don't - no coverage.
3G internet reception is possible in most of the camping ground (usually better in the upper parts of the camping ground) towards the top (west) of our site map. Again Telstra has the better reception, Optus next and then the others unknown or no reception.
We unfortunately are not able to offer Wifi access.
Information on the Grampians
Maps & Information. Map sales.
Grampians self guided tour information sheets.
Wild flower walks in spring.
Walks around our wetlands
Environmental wetlands attract a large range of birds and animals.
Water activities
Canoeing on lake

(weather dependent. Additional fee applies).

Swimming and relaxing by the lake.
Space to play
As well as a grass play area suitable volleyball, there is lots of space to play.
Children and families can often be found kite flying, playing paddock cricket or football, or just enjoying a good run in our open spaces.
Site Map
A Site map showing the location of the sites (colour coded by type) and onsite caravans can be found on the Choosing Sites by Location page.
Camp Kitchen facilities
Our camp kitchenette has a gas stove top and grill; gas ring, and three gas barbecues, a shared refrigerator and electric kettle.
Outdoor wash-up sinks with hot and cold water are located at the Amenities Block.