What is An Exclusive Wildlife Stay? Find out on the Exclusive Wildlife Stays Information Page...
If you prefer talking with someone, or you are having difficulties with the online booking page we are very happy to answer your questions by phone
or to do a phone booking with you. You can contact us on (03)53566309 or by email or use our Enquiry Form.
Also please take advantage of the information and view the pictures on our Website - it is really helpful for working out if Grampians Paradise is your ideal destination and includes a really helpful site map.
Facilities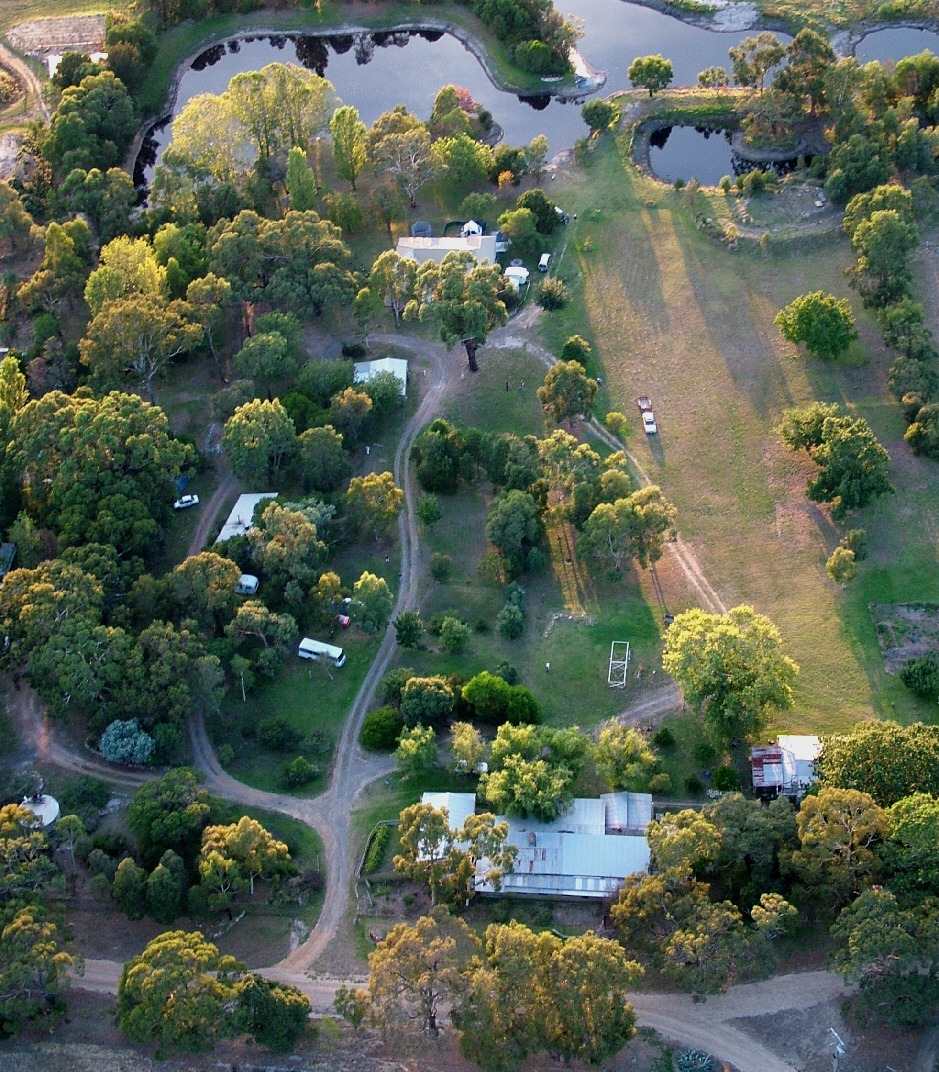 Camping and Caravanning is different things to different people:
If you are after large, grassy sites, spread out spaciously in a beautiful setting, some with views of the mountains, some amongst the big trees and some with views over our little lakes and wetland ponds, and some basic facilities (showers with hot and cold water, flushing toilets, dish washing sinks, a centralised treated drinking water tap and very basic camp kitchen), then Grampians Paradise could be just what you are looking for.
Some people are after other things. Here's a list of what we don't have, to help you work out if you would enjoy a stay at Grampians Paradise.
Not supplied: No potable water to the sites, no sullage at sites, no concrete pads for caravans, no dump point for toilet waste, no street lights or paved roads, no playground (just lots of space for play), no shop (The Grampians Store is 10 minutes drive, away where there is Petrol, Diesel and Ice) and no wifi (Telstra, Optus and only some Vodafone's have data and call coverage in the camping ground). There are 4 kms of gravel road into Grampians Paradise.
There is however TV reception.
We do however have lots of native birds and animals around, some of the best views of the Grampians and we never let our Grampians Paradise get crowded.
Shady spacious sites
Powered sites suitable for Caravans, Camper Trailers, Camper Vans and Tents.
Unpowered sites suitable for Caravans, Camper Trailers, Camper Vans and Tents.
Amenities block
Excellent, clean facilities including:
Females Toilets and Showers (with hot and cold water).
Males Toilets and Showers (with hot and cold water).
Children's Bathroom, including square bath with shower head (hot and cold water) and small sized toilet.
Facilities for disabled - Shower with hot and cold water, chair, and toilet in the one room.
Laundry (washing machine) and 2 laundry troughs both with hot and cold water.
Dish washing sinks with hot and cold water.
Centralised drinking water tap.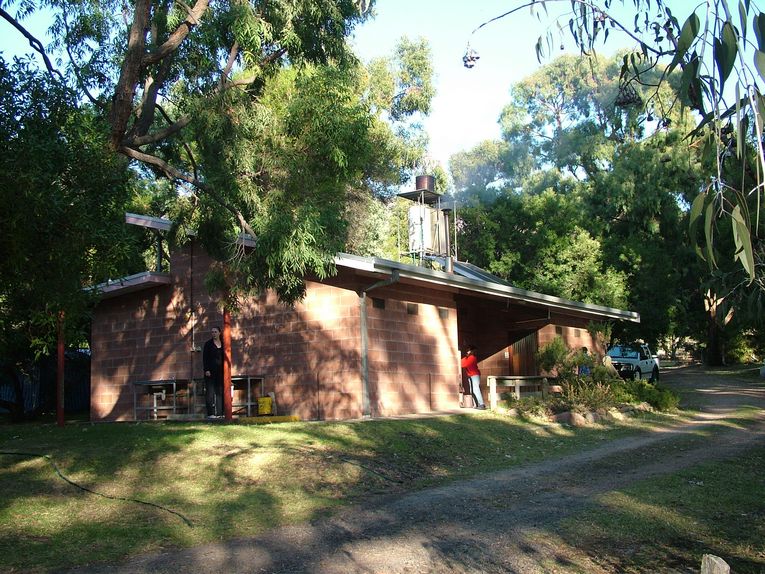 Barbeques and cooking
Camp kitchen facilities with 3 gas barbeques, 4 burner stove top, gas cooking ring and fridge and freezer. Please note that we do not have a Microwave.
The following sites have wood fires with barbecuing plates:
Premier Powered Sites with Fire Place - South 1 (S1) and South 7 (S7)
Lakeside Powered Sites - Lakeside 2 (L2)
There is also an additional wood fire with barbecuing plate near our Blue Lake which is available to anyone staying at Grampians Paradise.
Between Christmas and just before Easter (and some other times when the weather is not suitable) we do not allow wood fires.
Mobile Phone Coverage and Internet access
Mobile phones that use Telstra or Optus usually get reception for both calls and data (Telstra has the better coverage though the camping ground).
Other carriers, depending on if they use Telstra or Optus outside of their own network. If they don't - no coverage.
Only some Vodafone's have coverage for calls or data.
3G internet reception is possible in most of the camping ground (usually better in the upper parts of the camping ground) towards the top (west) of our site map. Again Telstra has the better reception, Optus next and then the others unknown or no reception.
We unfortunately are not able to offer Wifi access.
Information on the Grampians
Maps & Information. Map sales.
Grampians self guided tour information sheets.
Wild flower walks in spring.
Walks around our wetlands
Environmental wetlands attract a large range of birds and animals.
Water activities
Canoeing on lake

(weather dependent. Additional fee applies).

Swimming and relaxing by the lake.
Space to play
As well as a grass play area suitable forvolleyball when dry, there is lots of space to play and or relax.
Children and families can often be found kite flying, playing paddock cricket or football, or just enjoying a good run in our scenic open spaces.
Site Map
A Site map showing the location of the sites (colour coded by type) and onsite caravans can be found on the Choosing Sites by Location page.
Camp Kitchen facilities
Our camp kitchenette has a gas stove top and grill; gas ring, and three gas barbecues, a shared refrigerator and electric kettle.
Outdoor wash-up sinks with hot and cold water are located at the Amenities Block.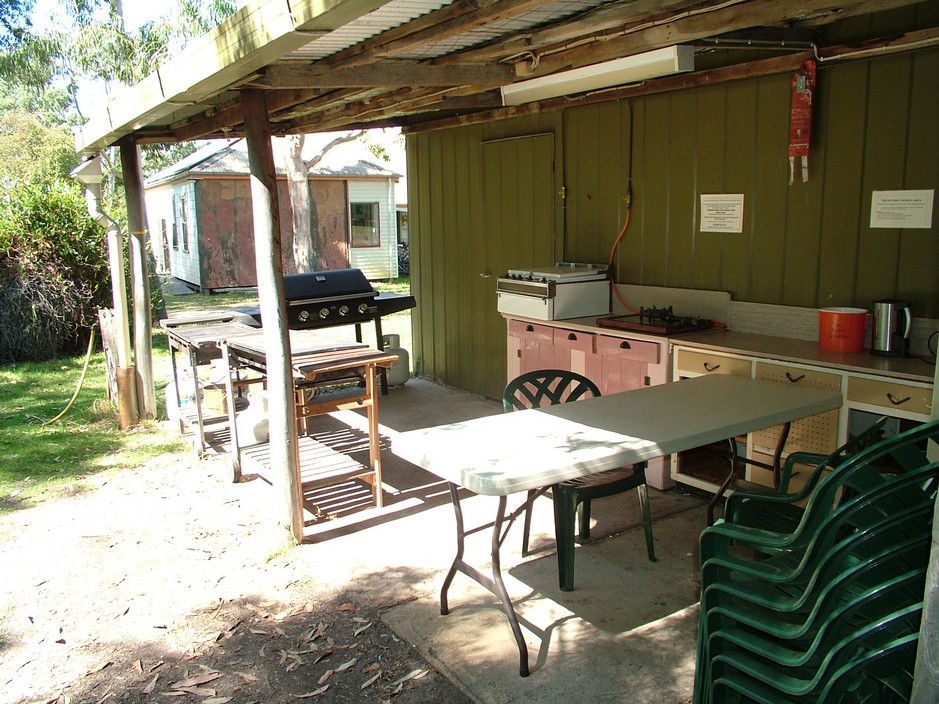 Follow these links for information on:
Exclusive Wildlife Stays information page,
and the Exclusive Wildlife Stays Welcome Package where there is more detailed information.
Stories from some of those who have experienced an Exclusive Wildlife Stay
The History of the Creation of a wildlife haven at Grampians Paradise
More pictures and information of our wildlife, native birds and their home, our created Redman Bluff Wetlands
and the story page about my letter to David Attenborough and the letter he sent in reply
Sorry no Pets.
Rates effective 1/3/2022 (Including rates for Exclusive Wildlife Stays) and subject to change without notice.
There is some important and really useful additional informational that you need to read before making a booking to stay at Grampians Paradise Camping and Caravan Parkland in our Terms and Conditions. We have written and formatted our terms and conditions so that they are easy to read and understand. The terms and conditions information includes information on how you can pay, deposits, what to do if you need to cancel or change the details of your booking, night time noise restrictions after 11:00pm, when and where you can have camp fires and lots of other useful information. Click here to read our terms and conditions.
Grampians Paradise offers a retreat from the pressures of busy life — a place to relax and to relate to a rich and varied country environment. You can take time to sit and enjoy the views of lakes and mountains and listen to and watch the native Australian birds and animals.