What is An Exclusive Wildlife Stay? Find out on the Exclusive Wildlife Stays Information Page...
If you prefer talking with someone, or you are having difficulties with the online booking page we are very happy to answer your questions by phone
or to do a phone booking with you. You can contact us on (03)53566309 or by email or use our Enquiry Form.
Also please take advantage of the information and view the pictures on our Website - it is really helpful for working out if Grampians Paradise is your ideal destination and includes a really helpful site map.
Work in the Grampians at Grampians Paradise
Opportunities for work do pop up from time to time here at Grampians Paradise Camping and Caravan Parkland.
If you are interested in either short or long term casual work please feel welcome to contact us.
We are looking for people who enjoy working in a diverse work environment, that is largely outdoors and covering a wide range of tasks in an exceptionally beautiful setting where people come from all over the world to experience the Grampians National Park, and what we have to offer.
Not only will you be working about our native wildlife, and helping us run an environmentally sustainable camping ground, you will also be interacting with our guests. This is a really fun part of the job, as we have guests representing many cultures and an incredible diversity of camping styles from ultra basic swags and small tents to camper trailers and luxury caravans.
Grampians Paradise is down 4 kilometres of gravel road (30 minutes for Stawell and Ararat), and in an area with little light pollution, so is we get some amazing starry skies.
We are a family run and owned camping ground, which has been open to the general public since 28th December 1989 (many camps have been held on property before this going right back to 1929). Our team consists of members of 3 generations at present plus other staff that are present at times.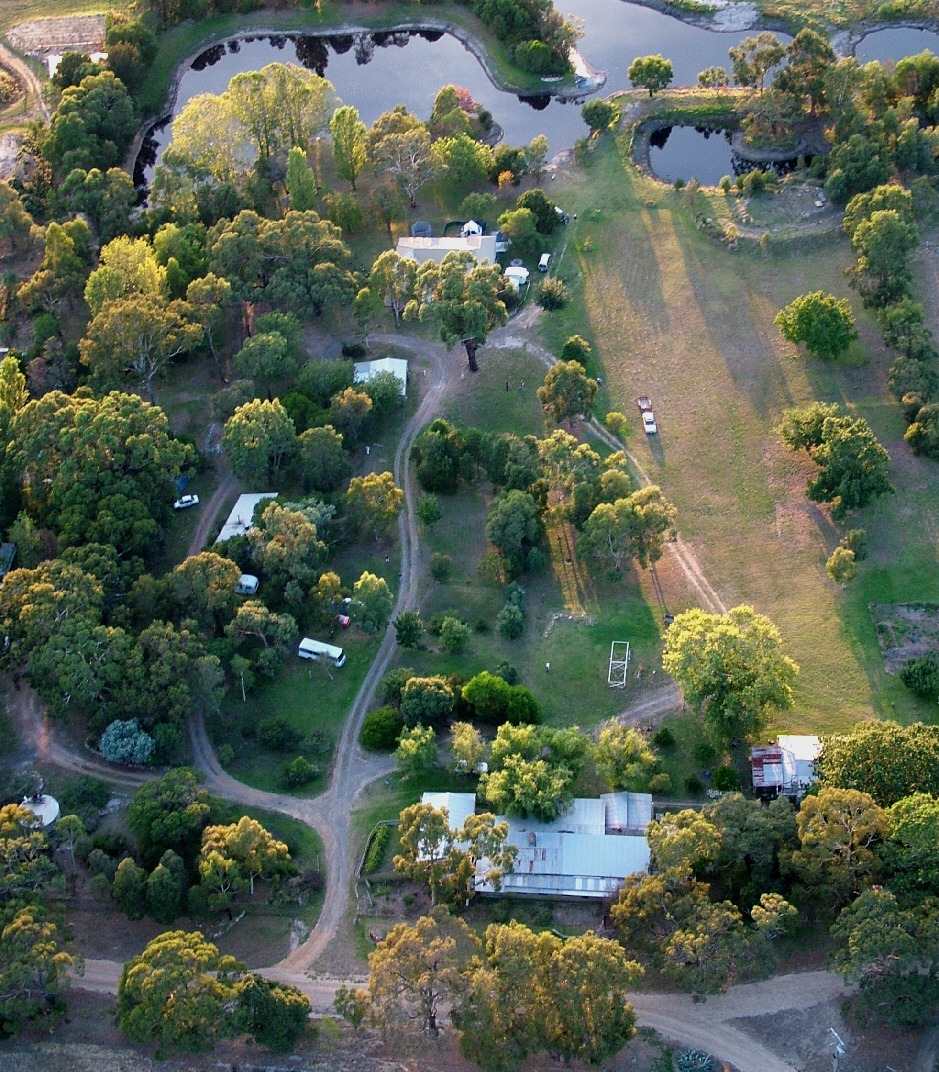 WWOOF with us at Grampians Paradise
We are also hosts within the Willing Workers on Organic Farms (WWOOF) orgaisation.
Wwoofing is an exchange of accommodation for work. An example of this is 3 hours work helping us with camping ground and projects (particularly outdoors) per day in exchange for each days accommodation.
There is lots of information on the Wwoof Australia website, and if you decide you would like to come wwoofing at Grampians Paradise, you will need to join Wwoofing (a small annual fee applies to be a member of Wwoofing Australia)
If you are interested in Wwoofing at Grampians Paradise send us an email, and we can let you know if we have opportunities available at the time you are looking at.
Extra Information:
For more information about what we are like, the things there are to see in our area, and some of the projects we are undertake see the other pages on this website, as well as:
The Grampians Paradise Facebook page https://www.facebook.com/grampiansparadise/
The Grampians Paradise Instagram page https://www.instagram.com/grampiansparadise/
My (Aidan Banfield) Wetlands Creations facebook Page https://www.facebook.com/wetlandscreations/ for information on our traditional timber framing projects.
Information about Innerji Sound and Massage, which is Nessa's Natural Therapy Studio (at Grampians Paradise) http://www.innerjisoundandmassage.com.au/page1.html
Innerji Sound and Massage facebook https://www.facebook.com/innerjisoundandmassage/
For more about Grampians Paradise, these is lots of information and pictures on the website.
Follow these links for information on:
Exclusive Wildlife Stays information page,
and the Exclusive Wildlife Stays Welcome Package where there is more detailed information.
Stories from some of those who have experienced an Exclusive Wildlife Stay
The History of the Creation of a wildlife haven at Grampians Paradise
More pictures and information of our wildlife, native birds and their home, our created Redman Bluff Wetlands
and the story page about my letter to David Attenborough and the letter he sent in reply
Sorry no Pets.
Rates effective 1/3/2022 (Including rates for Exclusive Wildlife Stays) and subject to change without notice.
There is some important and really useful additional informational that you need to read before making a booking to stay at Grampians Paradise Camping and Caravan Parkland in our Terms and Conditions. We have written and formatted our terms and conditions so that they are easy to read and understand. The terms and conditions information includes information on how you can pay, deposits, what to do if you need to cancel or change the details of your booking, night time noise restrictions after 11:00pm, when and where you can have camp fires and lots of other useful information. Click here to read our terms and conditions.
Grampians Paradise offers a retreat from the pressures of busy life — a place to relax and to relate to a rich and varied country environment. You can take time to sit and enjoy the views of lakes and mountains and listen to and watch the native Australian birds and animals.