South 1 (S1) Premier Powered Site with Fireplace
South 1 (S1) is a large (15 by 9 metre) site with power and a fire place that can be used most years from Easter through to Christmas. This site has early morning and late evening shade, and sunny the rest of the day. The trees and shrubs in the surrounding area means this site has some shelter from the winds.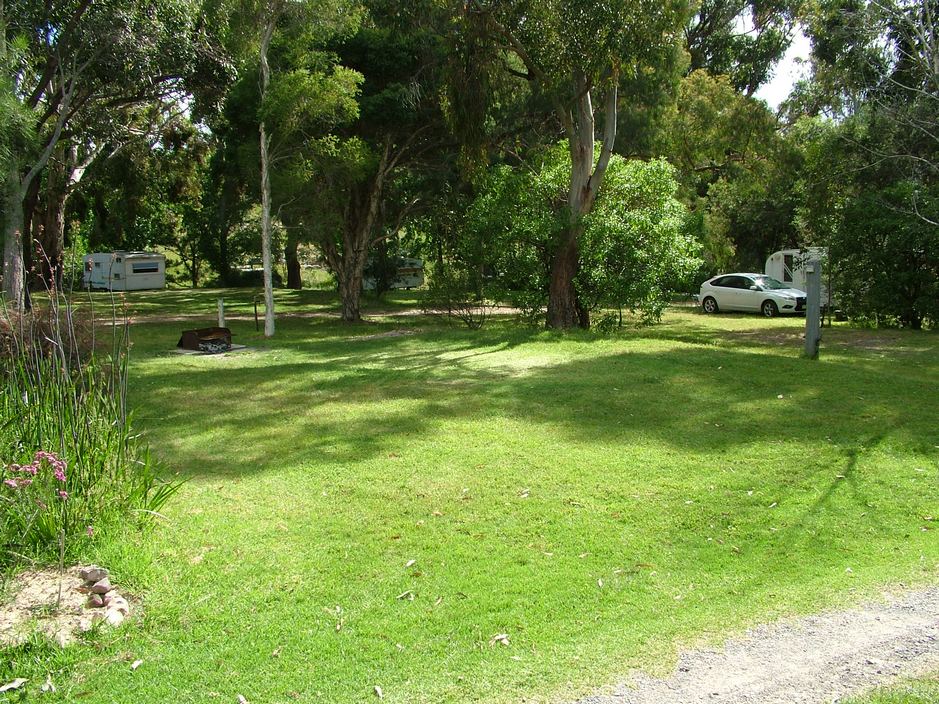 This photo of South 1 (S1) was taken at 9:45am Thursday 8th November 2012.
The shadows are longer in winter and shorter in summer, more sunny in the middle of the day in summer and more shady in winter.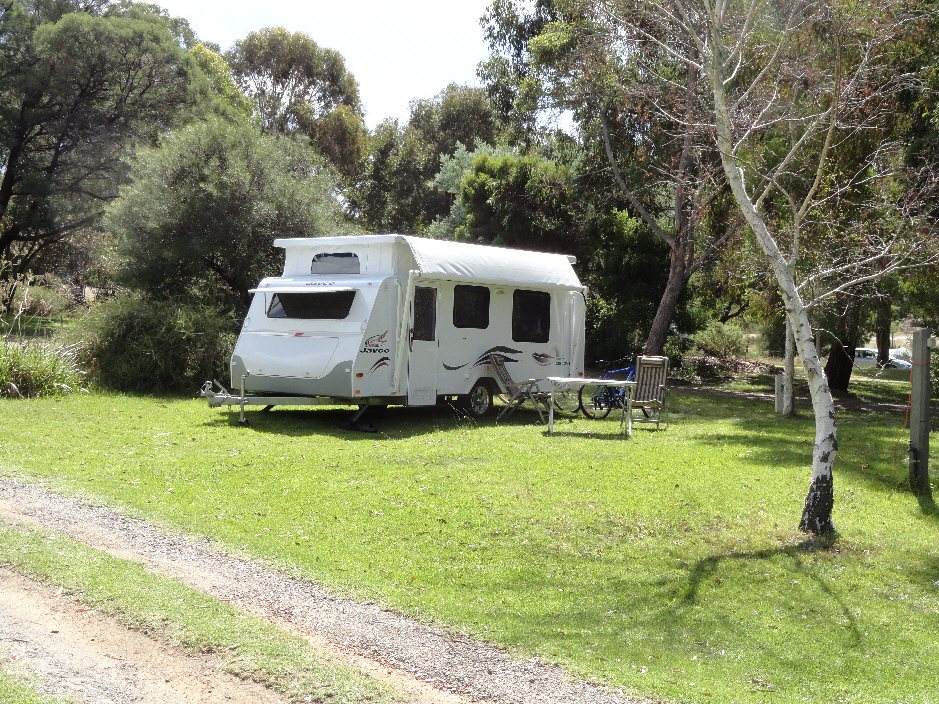 This photo of South 1 (S1) was taken at 2:05pm Saturday 10th March 2012